JR Tool
JR TOOL er specialister i værktøjer til spåntagende bearbejdning og vi tilbyder et dynamisk program af værktøjer med hovedvægten på præcisionsværktøj til indstik/afstik og not-bearbejdning.
Vores opgave er at få din produktion til at forløbe optimalt og planmæssigt. Det omfattende sortiment i værktøjer sikrer at vi altid kan levere den teknologisk bedste løsning til alle opgaver.
Vi har særlig fokus på fin og micro-bearbejdning og har samlet et hold af fagfolk med ekspertise i bearbejdning og materialer. Vi trækker på erfaring både i og udenfor huset og det er vores ansvar at give dig god rådgivning. Vi satser på et nært samarbejde og kommer altid gerne til dig og vurderer de konkrete udfordringer.
Besøg website
Gym Pole
Gympole is a Czech company in the field of sport, bringing a unique innovation to the market. Turning the pole from spin to static mode with the unique one-click system from Gympole takes only a few seconds. And all without any tools, everything you need is just your hand.
Professional pole dance equipment. Easy to use poles made of premium quality materials.
Gympole produces a unique connection of the dance pole to the interior and exterior named Gympole Stage & Gympole Active, these two products can be combined together and this combination is called SUPERIOR set!
Besøg website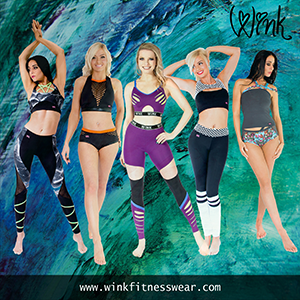 Wink Fitnesswear
Wink Fitnesswear are the leading brand for Yoga, Sports Fitness, Pole Dance and Aerial Arts clothing. The brand offers glamour, and unique design that not only looks great, but stays in place, keeping you dry and supported where needed. Wink clothing is made in the UK using the highest quality fabrics and offer 'made to order' bespoke items, which can be made in any colour and size including children's sizes. Wink have dressed some of the best international fitness and dance stars as well as several TV celebrities! The brand is sold worldwide and is also available for trade if you would like to become a Wink stockist. YouTube link:
https://youtu.be/QuvzW9SWhu8
Visit website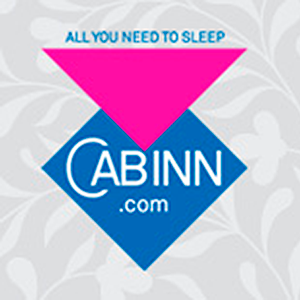 CABINN
Book dit værelse på Cabinn Vejle, som er beliggende i centrum, blot 200 m. fra Banegården og for enden af strøget.
Du kan enten booke via linket, på: vejle@cabinn.com eller ring på 76406000.
Vi har en favorabel aftale med Lido Fitness, hvis man ønsker at træne. Der er mulighed for at bestille roomservice fra Lido Caféen. Priser på værelser fra kr. 495,-
På gensyn!
Besøg hjemmesiden